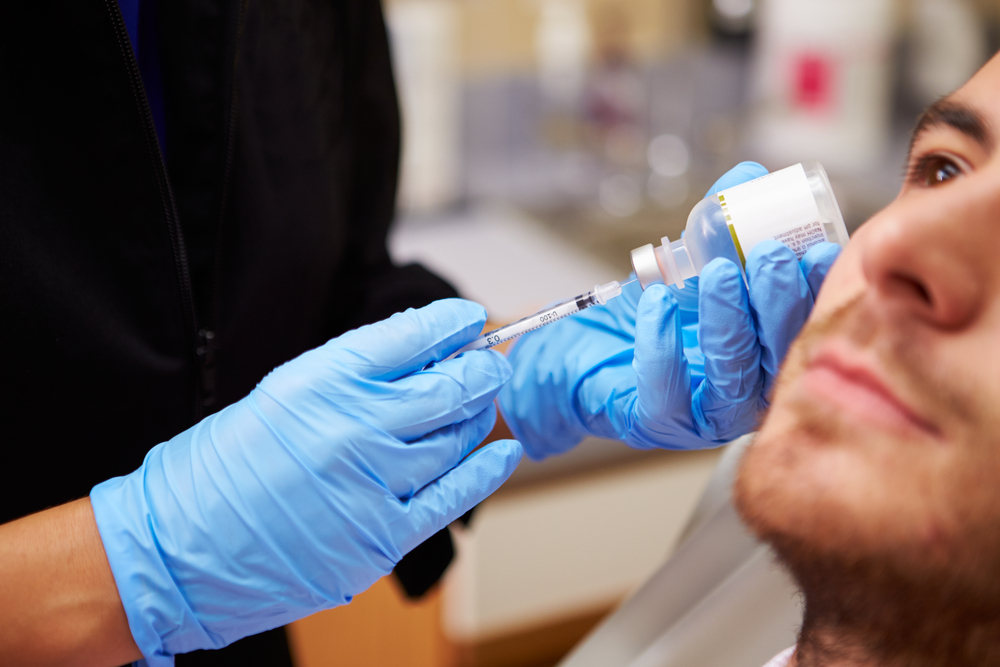 Botox for Men in Falls Church
What's the biggest myth about Botox? That it's just for women! Men all over the United States are getting "Brotox" and looking better than ever before.
If you're ready to rid yourself of wrinkles that make you look much older than you are, then look at what Botox for men can do for you!
Why Choose Botox for Men?
As you age, there are wrinkles that look distinguished and then there are wrinkles that age you.
Botox works to get rid of fine lines and wrinkles in places like around your mouth, on your forehead, and between your eyes that make you look older – and it does so without needing surgery.
What Does Botox for Men Feel Like?
Botox injections are virtually pain free. Some people report a little redness, tenderness, swelling, and bruising at their injection sites. However, these symptoms are short-lived and don't require any further care from your provider.
When Will I See Botox Results?
Depending on the area, you might see small results from Botox immediately. Full results appear in about two weeks, as Botox slowly works to soften your wrinkles and dynamic facial expressions.
Botox is meant to be safely processed by your body, so eventually your results fade and you need to come back to the office for more treatment.
Am I a Good Candidate for Botox for Men?
If you're over the age of 18, in good health and want amazing anti-aging results, then Botox for men is probably an ideal treatment for you.
Botox contains ingredients some people may be allergic to. Be sure to discuss your complete health history with your provider before proceeding with injections.
Where Can I Find the Top Injectors of Botox for Men in Falls Church?
At Prolase Medispa Laser Hair Removal & Skincare, we are dedicated to providing our patients with natural looking and remarkable results.
Don't wait any longer to find out how Botox for men can take years off your face. To schedule an appointment, call 703-747-9443 today!