BOTOX®
Botox ®
is a cosmetic treatment designed to relax muscles and reduce lines
and wrinkles on your face. The aim is to treat frown lines, forehead creases,
and crow's feet, but is also used in other areas, including lips,
lower face, neck, and even down-turned smiles.
Some wrinkles and lines are caused by overactive muscles.
Botox ® relaxes these muscles, allowing for fewer unwanted expressions.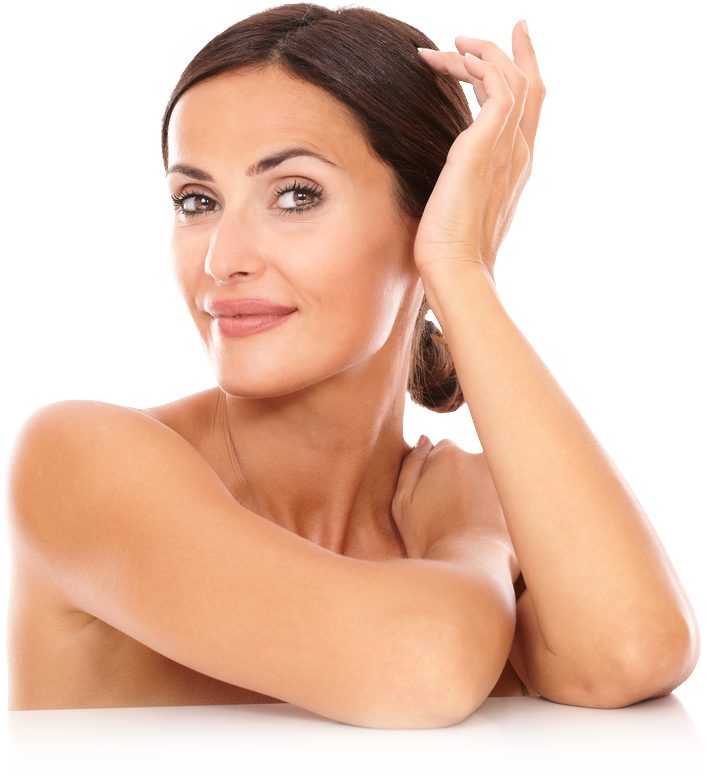 Procedure
At Prolase Medispa we inject Botox ® with a micro-needle into the muscles or areas that your individual needs require. The areas can be:
Brow Lift: Injectable can be done above the outer area of the brow to create a lifting effect
Forehead Lines: Frontalis Muscle
Crow's Feet: Orbicularis Oculi and Procerus Muscles
Glabella/Frown Lines: Corrugator Supercilii and Procerus muscles
Bunny Lines
Peri-oral Lines: Orbicularis Oris Muscle
Marionette Lines: Depresssor Anguli Oris and/or Trangularis Muscles
Mentalis Dysfunction (Chin "Dents"): Mentalis Muscle (especially after a failed chin augmentation surgery; augmentation mentoplasty)
Vertical Platysma Bands: Platysma Muscle
Hyperhydrosis or Hyperhidrosis (excessive sweating): to control hyperhydrosis by blocking the release of acetycholine (acetycholine is the body's chemical which stimulates the sweat glands
The most requested areas of treatment and complaint are the forehead and outer eye area.  One to three injections are usually given per muscle.
No anesthesia is used, nor any is required. A minor discomfort is normal due to the size of the micro-needle and you may feel pressure and a stinging or burning, or sometimes you don't feel discomfort at all. The procedure usually lasts for a few minutes.
Make sure to avoid:
Alcohol for at least one week prior to your treatment
Anti-inflammatory medication like aspirin or ibuprofen for at least two weeks before your treatment. This is to reduce bruising.
Recovery
You can resume normal activity immediately after your Botox ® injections are done.
You might have some redness or slight bruising after, but it should dissipate quickly.
You should not rub or massage the treated area for at least twelve hours after your injections and you should not to lie down for three to four hours after your treatment. This is to keep the toxin from moving to an area other than where it is supposed to be.
Risks and Aftercare
The effects of the treatment may be increased with the use of certain antibiotics (such as aminoglycoside antibiotics) or other drugs that interfere with neuromuscular transmission.
Injections with botulinum toxin are generally well tolerated and there are few side effects. In rare cases, an individual may have a genetic predisposition that results in a mild, transient unusual response to the drug. Around 1 percent of people receiving injections of botulinum toxin type A develop antibodies to the toxin that make subsequent treatments ineffective. The procedure may cause temporary headaches, bruising, numbness.
Contraindications
Pregnancy
Lactating period
Previous allergic reaction to the drug or any of its ingredients.
Before & After
Prices
We do it because
You deserve Beautiful Skin
We believe that everyone deserves to feel beautiful in their skin. Prolase Medispa provides you with support, comfort, and knowledge, with personalized attention so that you are 100% satisfied.