KYBELLA ® – Double Chin Fat Removal
Kybella injection is a cosmetic treatment designed for improvement in the appearance of moderate to severe convexity or fullness associated with submental fat in adults.
When injected into the fat beneath the chin, KYBELLA ® destroys fat cells, resulting in noticeable and permanent reduction in fullness under the chin.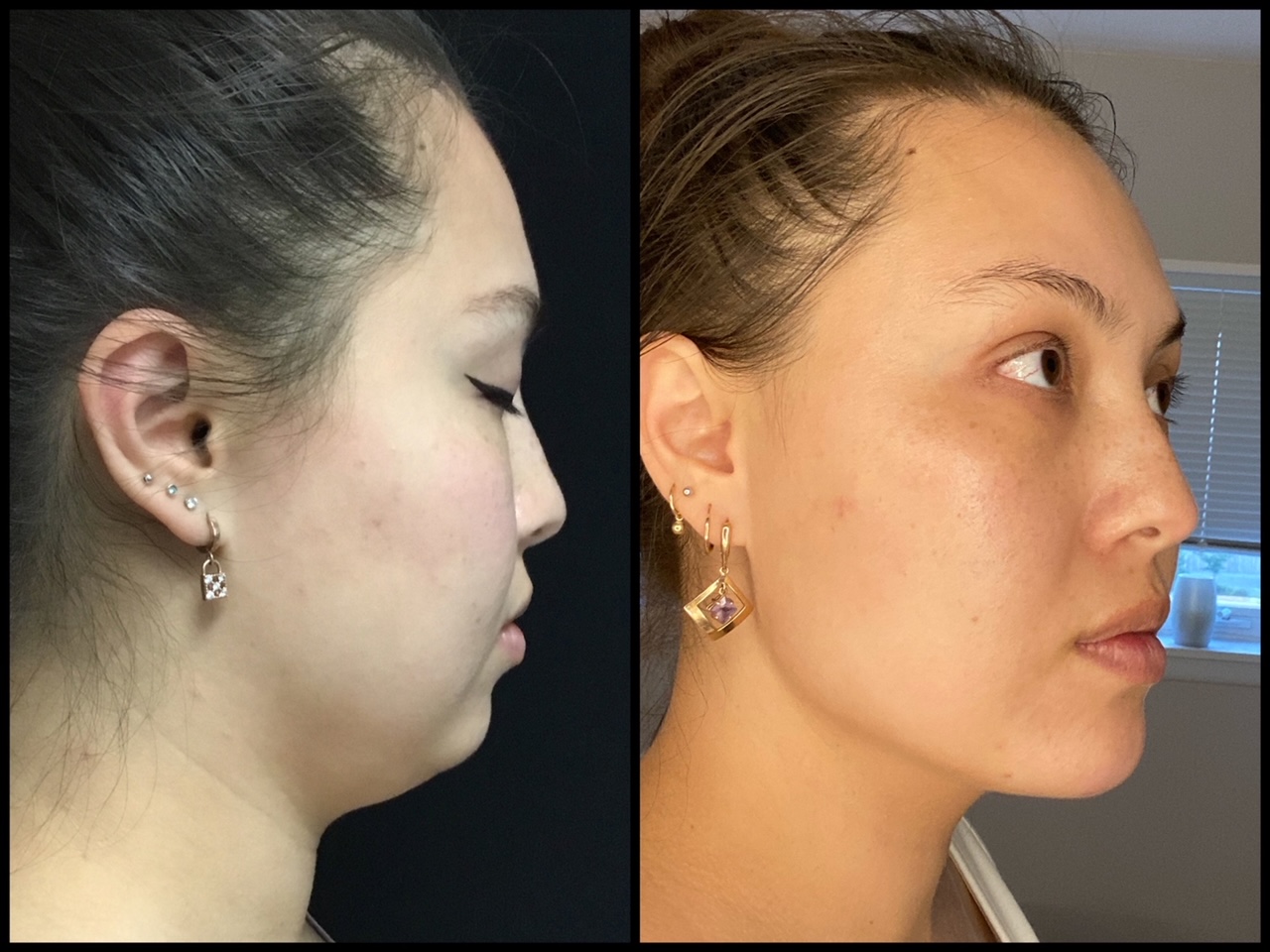 Procedure
At Prolase Medispa before starting your treatment our specialist will examine the area under and around your chin to determine if KYBELLA ® is right for you. Then, our specialist will tailor your treatment to the amount of fat under the chin as well as your aesthetic goals.
At each treatment, you will receive multiple small injections under your chin. The injection process usually takes about 15 to 20 minutes. Since everyone's chin profile is different, the number of treatments varies from patient to patient.
The sessions are spaced 6 weeks apart.
Recovery
You can resume normal activity immediately after your injections are done. However, you will likely have some swelling, numbness and possible bruising in the treatment area. Make sure to inform your provider if you develop any additional symptoms.
Risks and Aftercare
The most common side effects occur in the treatment area and include:
Swelling
Bruising
Pain
Numbness
Redness
Areas of hardness
Possibility of more serious side effects are very low and should be discussed with your injector prior to the treatment.
Contraindications
Presence of infection at the injection sites.
Previous allergic reaction to the drug or any of its ingredients.
It is not known if KYBELLA ®:
will harm your unborn baby if you are pregnant or plan to become;
passes into your breast milk breastfeeding or plan to breastfeed (talk to your healthcare provider about the best way to feed your baby if you receive KYBELLA ®)
We do it because
You deserve Beautiful Skin
We believe that everyone deserves to feel beautiful in their skin. Prolase Medispa provides you with support, comfort, and knowledge, with personalized attention so that you are 100% satisfied.