Our Technology
Alma Laser - Harmony XL Pro
We use the most advanced technology.
The Harmony XL Pro system is an aesthetic working platform that is capable of treating a wide variety of skin applications with:
HARMONY XL PRO
The Harmony platform consists of multiple modules offering powerful solutions for 6 major indications, each of which may be treated using a single technology or a combination of technologies and treatment approaches. The modules are designed to work independently or together as a single cohesive, harmonious system.
(AFT™) light-based technology
Harmony's Dye-VL module is based on Alma's proprietary Advanced Fluorescence Technology (AFT), an advanced form of intense pulsed light technology (IPL).
Rather than delivering a pulse with multiple wavelengths, many of which are outside the therapeutic range, AFT converts unused UV light to the optimal spectrum for more effective treatment.
This energy is then channeled into a pulse with equal distribution fluence, whereby uniform energy with controlled peak power is delivered throughout the entire pulse. This minimizes the risk of adverse effects that can occur when patients are exposed to non-therapeutic energy densities and uncontrolled peaks. AFT offers more efficient energy usage per pulse, increased safety, extended applicator lifetime and enhanced clinical results. The combination of Alma's exclusive Dye-VL and AFT technologies offers a safer and significantly more effective solution than other IPL-based treatment systems, with reliable, long-term results.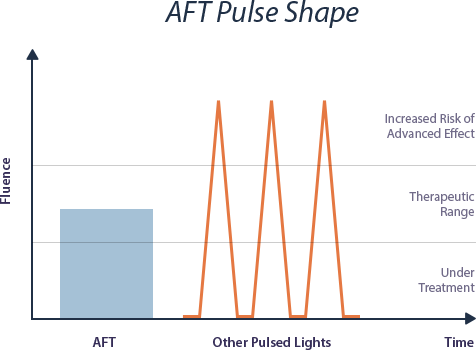 NIR Infra Red
Alma Harmony's NIR module uses a high power light source in the near infrared spectrum.
to achieve safe and effective sub-dermal heating, stimulating the growth of new collagen and tightening laxity while also imparting a youthful glow to the skin.
The high power NIR lamp emits light within the near infrared spectrum to elevate dermal temperature, with peak power at 1300 nm for deep penetration. This mechanism causes micro thermal injury to the tissue which contracts existing fibers, stimulates the formation of new collagen and improves its alignment and thickness. The procedure yields both short and long term benefits, with immediate skintightening and glow as well as restructuring of the skin's architecture, helping to bolster the skin against future aging. Procedures with the NIR module may be performed via a stationary delivery method or using the In-motionTM technique for gradual heat build-up and comfortable treatment. The NIR module offers separate applicators for face and body. The ergonomic lightweight applicator design makes treatments more comfortable for practitioners with easy delegation to staff.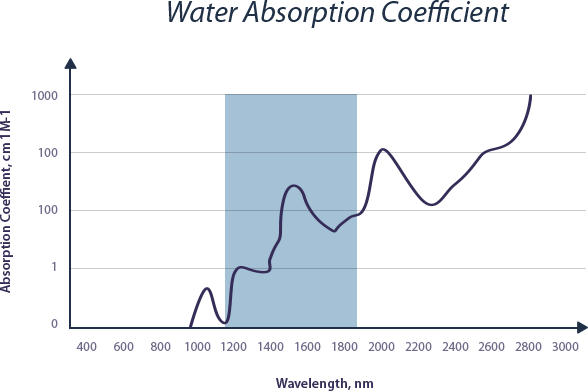 Nd:Yag Laser
The appearance of vascular lesions can be significantly reduced by inducing selective photothermolysis of the hemoglobin and oxy-hemoglobin chromophores in the target tissue This can be achieved using Dye-VL technology, a long-pulsed Nd:YAG laser, or a combination of both for optimal results. Deep leg veins are most effectively treated using the long-pulsed Nd:YAG laser.
Dye-VL Technology
The Dye laser has traditionally been the treatment method of choice for the removal of the appearance of vascular lesions. Alma Harmony's Dye-VL module offers the first real alternative to this method, offering treatment that is just aseffective as the Dye laser, with the safety, versatility and affordability of pulsed light.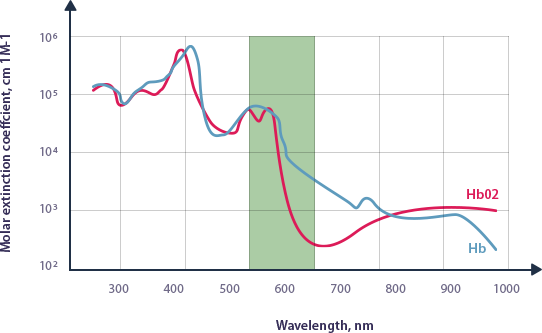 Q-Switched Nd:YAG lasers
The high powered Q-Switched Nd:YAG laser is highly effective for treating various degrees and depths of pigmented lesions
The Q-Switched Nd:YAG 1064 nm laser treats deep pigmented lesions, while the KTP adaptor doubles the laser frequency to 532 nm, addressing superficial pigmented lesions. Photo acoustic shockwaves are delivered to the target area through high laser intensities in nanosecond pulses, creating controlled dermal wounds. This mechanical Q-Switched effect breaks up the melanin in pigmented lesions while keeping the epidermis intact. As the area heals, the immune system flushes away the damaged pigmented cells and reveals lighter, unblemished skin.
Er:Yag lasers
The iPixel Er:YAG module provides a highly effective fractional ablative laser skin resurfacing treatment using an Erbium YAG laser at a 2940 nm wavelength
iPixel significantly improves overall skin tone, elasticity and texture, increases moisture content, and reduces superficial pigmentation and pore size. The treatment mechanism of the Er:YAG 2940 laser promotes accelerated re-epithelization allowing for faster healing and tissue regeneration. Unlike traditional ablative laser resurfacing which removes the entire top layer of the skin, iPixel Er:YAG employs a fractional delivery method which creates pixel-sized perforations in the skin, leaving the surrounding tissue intact. This allows the skin to heal faster as the epidermis is regenerated. Either a 7×7 or 9×9 ablation pattern may be used, depending on the density and power needed for treatment.
[pdf-embedder url="https://prolase-medispa.com/wp-content/uploads/2018/07/Harmony__XL-Pro_Brochure.pdf"]