Coolsculpting is one of the most advanced non-surgical cosmetic procedure, proven to permanently remove 20% of fat cells per each session. It freezes away fat cells to help give a smooth, toned appearance, especially around trouble areas along the stomach, waist and buttock area.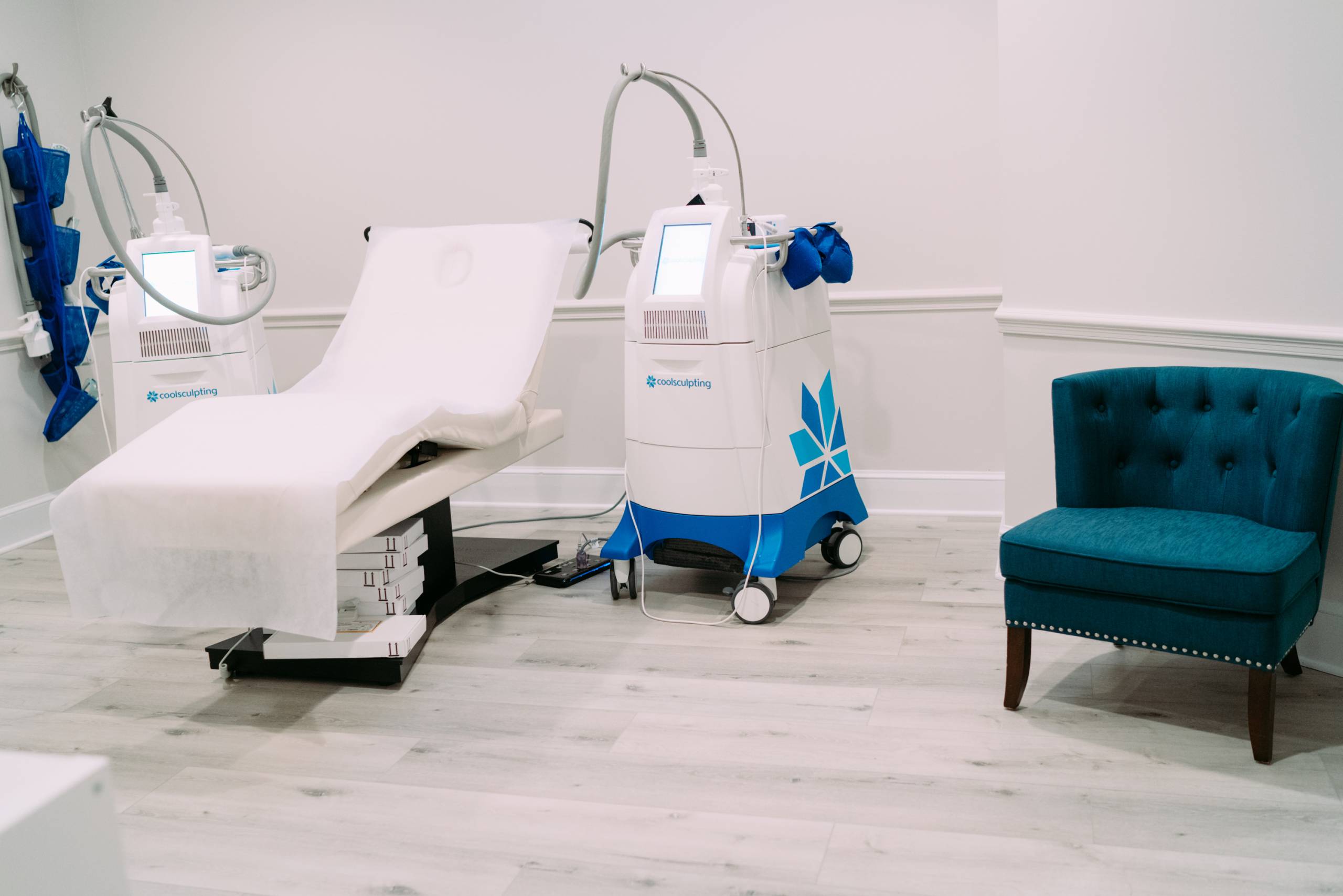 Our qualified specialist performing Coolsculpting for double chin reduction.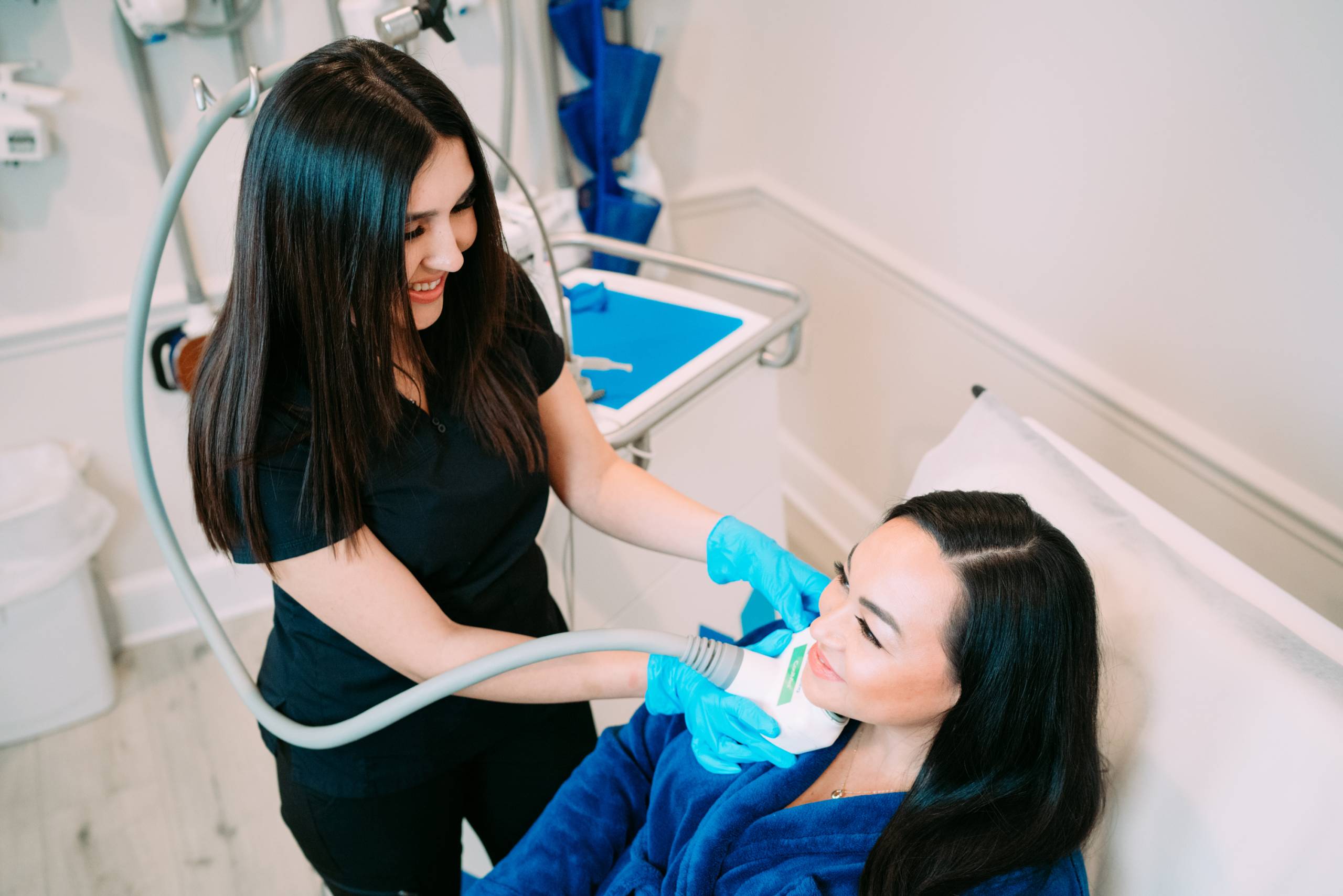 Procedure
An applicator will be placed on the area of concern and will suck the skin almost like a vacuum while actively cooling the area. The treatment can last around an hour and most patients are able to just sit back and relax. To date, thousands of treatments have been performed worldwide using freeze technique. The results are proven, noticeable, and lasting, which means you'll look incredible from every angle. The cold will only affect fat cells, and your body's natural process cleans up after. The Fat cells are particularly vulnerable to low temperatures, and the procedure results in damage to the targeted fat cells, but not the surrounding skin. Then, the cool part: Your own body naturally sheds the targeted cells.
Recovery
You may feel a short-term decrease of sensation or itching sensitivity in the treated area. Numbness at the site is common, which will resolve over 1-3 weeks. There typically is very little recovery time after CoolSculpting. You will be able to return to your normal daily routine immediately after the procedure. The results are impressive! You'll be able to see results within a few treatments and they will last as long as you continue with a healthy diet and exercise regimen.
Risks and Aftercare
This is not a treatment that will help anyone who is severely overweight. This treatment is for people who need help with unwanted bulges in problem areas that they have not been able to get rid of on their own with diet and exercise. Below are a few of the common side effects some people have endured after their treatment:
Redness
Swelling
Bruising
Reduced sensation in targeted area
The common side effects of redness, bruising and swelling can occur right after the treatment and last for a day or a couple of weeks. Usually these side effects are not permanent and don't last long.
Contraindications
– Cryoglobulinemia
– Paroxysmal Cold Hemoglobinuria
– Cold Agglutinin Disease
We do it because
You deserve Beautiful Skin
We believe that everyone deserves to feel beautiful in their skin. Prolase Medispa provides you with support, comfort, and knowledge, with personalized attention so that you are 100% satisfied.