Dermal Fillers
As we age, our faces naturally lose subcutaneous fat, muscle and bone tissue that affects its elasticity and the ability to bounce back. The gravity is consistently pulling skin down and stretching it out, adding to this loss of facial volume.
Dermal Filler injectables are aimed to restore volume to the face, remove wrinkles and restore radiance.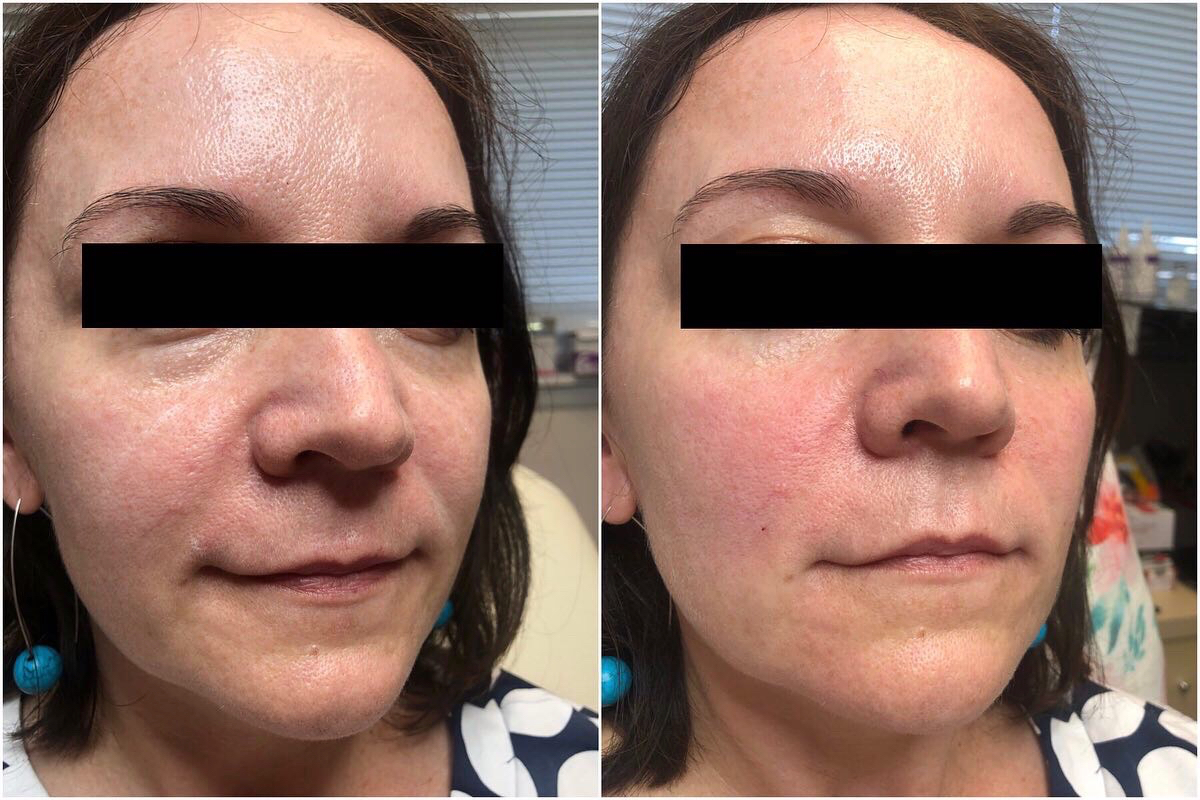 Treats
Cheek depressions
Deep smile lines (also known as nasolabial folds)
Reconstruct contour deformities in the face: Jawline and Chin areas
Plump thin lips
Enhance shallow contours
Decrease or remove the hollows/shadow in under eye area
Marionette lines at the corners of the mouth
Redefining lip border
It is important to remember that dermal fillers are temporary treatments for facial aging and that ongoing treatments will be needed for long-term results.
Procedure
Dermal fillers are very predictable and have relatively minimal risks and side effects, the procedure is usually a simple office-based treatment with immediate results.
At Prolase Medispa our specialists will evaluate your facial appearance and skin tone and examine the areas of your face to be augmented. Strategic points on your face may be marked as the appropriate injection sites for the filler. Photographs may be taken of the areas to be treated. Injection usually takes only a few moments per site, however depending on the number of areas to be treated, the whole process of injecting, massaging, evaluating the result and additional filler added as needed may take from 30 minutes up to one hour. Pain at the injection site may be ameliorated by use of a very cold instrument to chill the skin, anesthetic ointment to numb the skin or injection of local anesthesia. The injections are usually not painless however easily tolerated. You will be offered an ice pack to reduce swelling and alleviate discomfort.
Recovery
Although the area may feel a bit tender for a day or two, it is usually not painful enough to require any medication. Recovery time after injectables varies for each patient and for each type of filler injected. You can resume most activities right away, but it is generally recommended that you avoid intense physical activity for the first 48 hours to minimize swelling and bruising.
Risks and Recovery
At Prolase Medispa our specialists will discuss your specific risks and the recovery plan at your initial visit. Your appearance after the treatment may include: swelling or/and bruising, an "overfilled" appearance to treated areas, temporary numbness or redness, palpable lumps or hard areas at the injection sites or hypersensitivity reaction that can seem like an allergic reaction with hives and swelling. Most conditions can be alleviated with topical icing and massage and will improve within a matter of hours or just a few days. Some reactions may require more aggressive treatment with medications or injections.
Severe complications from dermal fillers are uncommon. Risks vary depending on the specific filler used and the relative permanence of the filler substance. These risks can be fully overviewed upon signing of your consent forms.
In some situations, it may not be possible to achieve optimal results with a single procedure. Most fillers do dissipate over time. To maintain your correction, you will need to consider repeating the injection process at intervals.
Contraindications
Allergy or hypersensitivity to one of the components in the product preparation, including lidocaine
Anaphylaxis
Bleeding disorders
Recent use of aspirin, nonsteroidal anti-inflammatory drugs (NSAIDs), or herbal supplements known to affect coagulation and hemostasis
Active infection near the site of injection.
We do it because
You deserve Beautiful Skin
We believe that everyone deserves to feel beautiful in their skin. Prolase Medispa provides you with support, comfort, and knowledge, with personalized attention so that you are 100% satisfied.