Pixel Skin Rejuvenation
Laser skin resurfacing is a cosmetic procedure aimed to rejuvenate the skin
and eliminate the negative effects of the sun exposure, aging, and some
other skin imperfections. Treatments are very safe, effective, and convenient.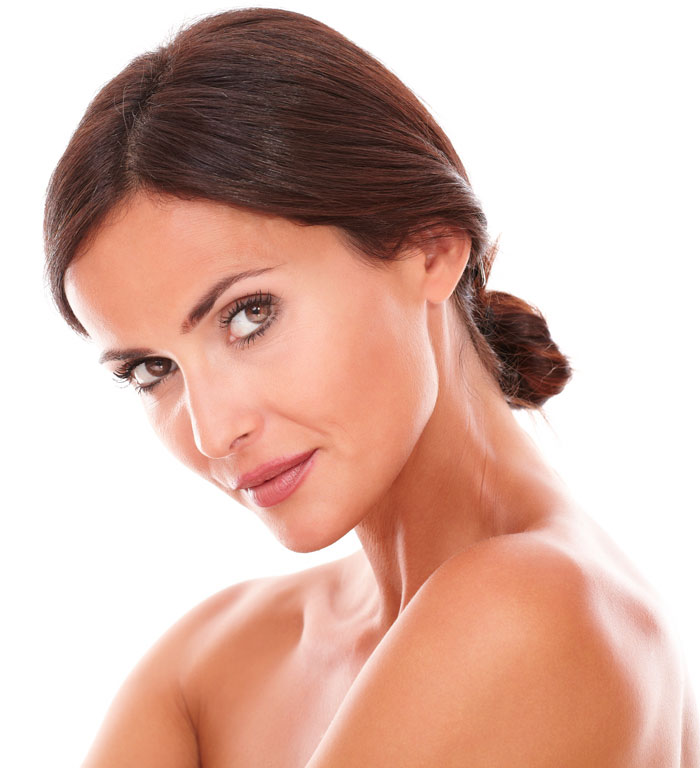 Treats
Treats
Fine lines
Wrinkles
Enlarged pores
Scars
Acne scars
Uneven pigmentation
Sun damage
Age spots
Stretch marks
Blotchy patches
Candidates
Laser skin resurfacing is appropriate for patients with fine lines, wrinkles, enlarged pores, pigmentation, or superficial scars such as acne scars, which do not respond to lighter treatments. The best candidate for Pixel skin resurfacing is the one with elastic, non-oily skin, not prone to scarring after minor injury. Patients with lighter skin tones are considered better candidates for Pixel Skin Resurfacing than those with darker skin tones. The treatment is not recommended for V and VI Fitzapatric skin types.
Procedure
During the Pixel Skin Resurfacing treatment a laser dissolves the molecular bonds of the outer layer of damaged skin cells to reveal a smoother, younger-looking skin beneath. Removing the old layers of skin stimulates the regeneration of new skin.
During the treatment the application of cooling air is important to make the procedure more comfortable for a patient. During the treatment patients experience stinging sensation on the skin, while straight after the procedure a feeling of a sun burn is normal. Provider applies numbing cream straight after the treatment to eliminate any of discomfort.
The number of treatments depends on the patient's skin condition. It is recommended to have a series of at least 4 sessions to achieve significant results, though the difference can be seen after each procedure. For deeper fine lines/wrinkles and more complicated problems like stretch marks or acne scars, additional treatments may be recommended.
Recovery
Pixel Skin Resurfacing is aimed to improve the overall skin texture and appearance eliminating the effects sun damage, ageing and superficial scars, including acne scars and stretch marks.
Following the treatment, skin will look like after a sun burn. It is normal to feel sore, and pain medication like Tylenol might be taken straight after and the night of the session.
In the next 3-5 days upper layer of dead skin will get darker and start crusting and peeling within the next 5-10 days. A lot of moisturizing is recommended during this time.
Upon healing the new skin appears smoother, tighter and younger-looking. Wrinkles, fine lines and scars get less visible with each session..
Smoking decreases the skin's healing ability.
Risks and Benefits
The procedure is non-ablative (no cutting), making this very effective treatment one of the safest light-based facial treatments available. However, there are a few potential risks that include: bruising, blistering, scabbing, and changes in the skin's pigmentation. Side effects may include, but not limited to: pinkness/redness of skin, swelling of the treated area, irritation as after sunburn. Most of these issues disappear soon after treatment.
In rare cases side effects such as burning, scarring or a change in the pigmentation may occur.
Contraindications
Sun exposure within a month
Propensity to scarring after a minor injury
Darker skin tones
Active presence of acne – can increase the risk of infection
History of herpes/cold sore breakouts – may cause a new breakout (anti-viral is recommended)
Immune system disorders – hard recovery
Drug allergies
Medical conditions
Antibiotics within 2 weeks
Accutane
Recent chemical peels
Skin bruise
We do it because
You deserve Beautiful Skin
We believe that everyone deserves to feel beautiful in their skin. Prolase Medispa provides you with support, comfort, and knowledge, with personalized attention so that you are 100% satisfied.