Laser Spider Veins Removal
Tired of trying and failing to cover up unsightly spider veins?
Laser Spider Vein Removal offers you a solution without needles and knives. This advanced laser
procedure will help diminish the look of spider veins and help
you feel more confident.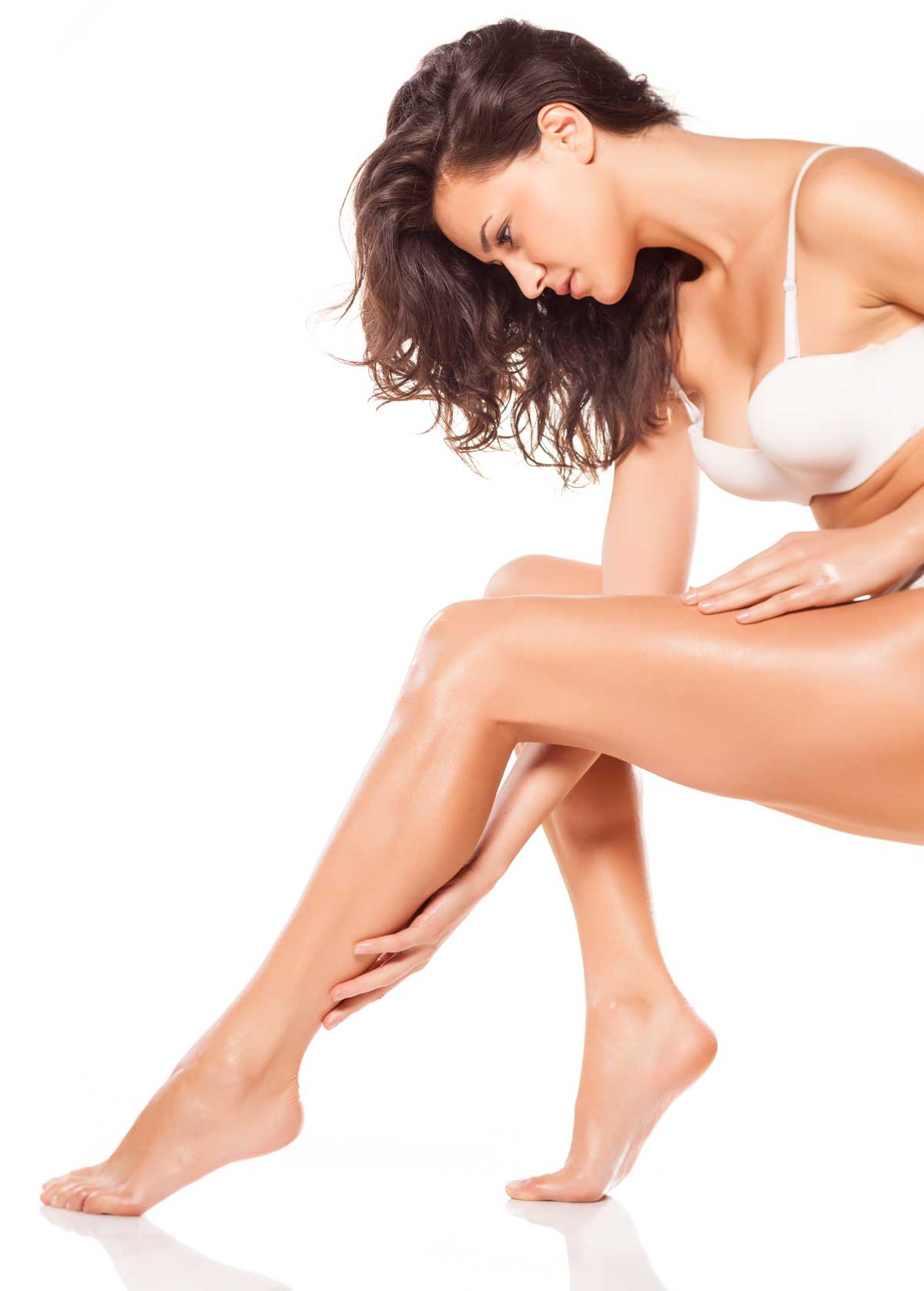 Benefits
Spider veins are a common issue that more than half of people deal with. But most don't realize where they come from. Spider veins are small dilated blood vessels that develop close to the skin's surface. They can appear red, blue or purple, and can look like a web across the skin.
Because they are so small, spider veins are difficult to treat with sclerotherapy, which requires an injection into the targeted vein. Additionally, laser treatments for vein removal are much gentler than sclerotherapy, meaning it's also safe and approved for facial veins as well as anywhere on the body.
Procedure
During the procedure technician will use cooling air to help you feel more comfortable. The laser light heats the vessel, targeting the nuisance veins in particular and closing the vein.
Typically more than one appointment is necessary for desired effects. The treatments should be scheduled 4-6 weeks apart.
Keep in mind that visible results are not immediate and it may take a few weeks for the effects of laser treatments to be noticeable. Most patients require several treatments for full benefits.
Recovery
Because the procedure doesn't involve any cutting or incisions, you can walk and return to your normal activities and schedules immediately following the procedure.
You may experience swelling, redness, or bruising from the procedure. These effects should subside within 1-4 weeks post treatment. You may apply cold compresses to help with swelling and redness.
Because it is a laser treatment, you'll want to avoid sun exposure for 2 weeks following the treatment. When you are in the sun, protect your skin with sunblock and protective clothing.
Contraindications
Varicose veins
open wounds or sores
burnt or blistered skin, including that from sun exposure
pregnancy and breastfeeding
sun exposure within 2 weeks
Before & After
We do it because
You deserve Beautiful Skin
We believe that everyone deserves to feel beautiful in their skin. Prolase Medispa provides you with support, comfort, and knowledge, with personalized attention so that you are 100% satisfied.