Facials
Face – is our calling card, always visible and opened to everyone's eyes. Nowadays
it is essential to keep your skin healthy and clean. Having regular facials is one of the most popular and effective
ways to do so.At Prolase Medispa our licensed estheticians use their deep knowledge and experience to eliminate any
of your skin imperfections by thoroughly examining and analysing your skin, and then developing unique treatment and
maintenance program aiming to treat the initial problem first, and then boost your skin with healthy glow
by supporting it's great condition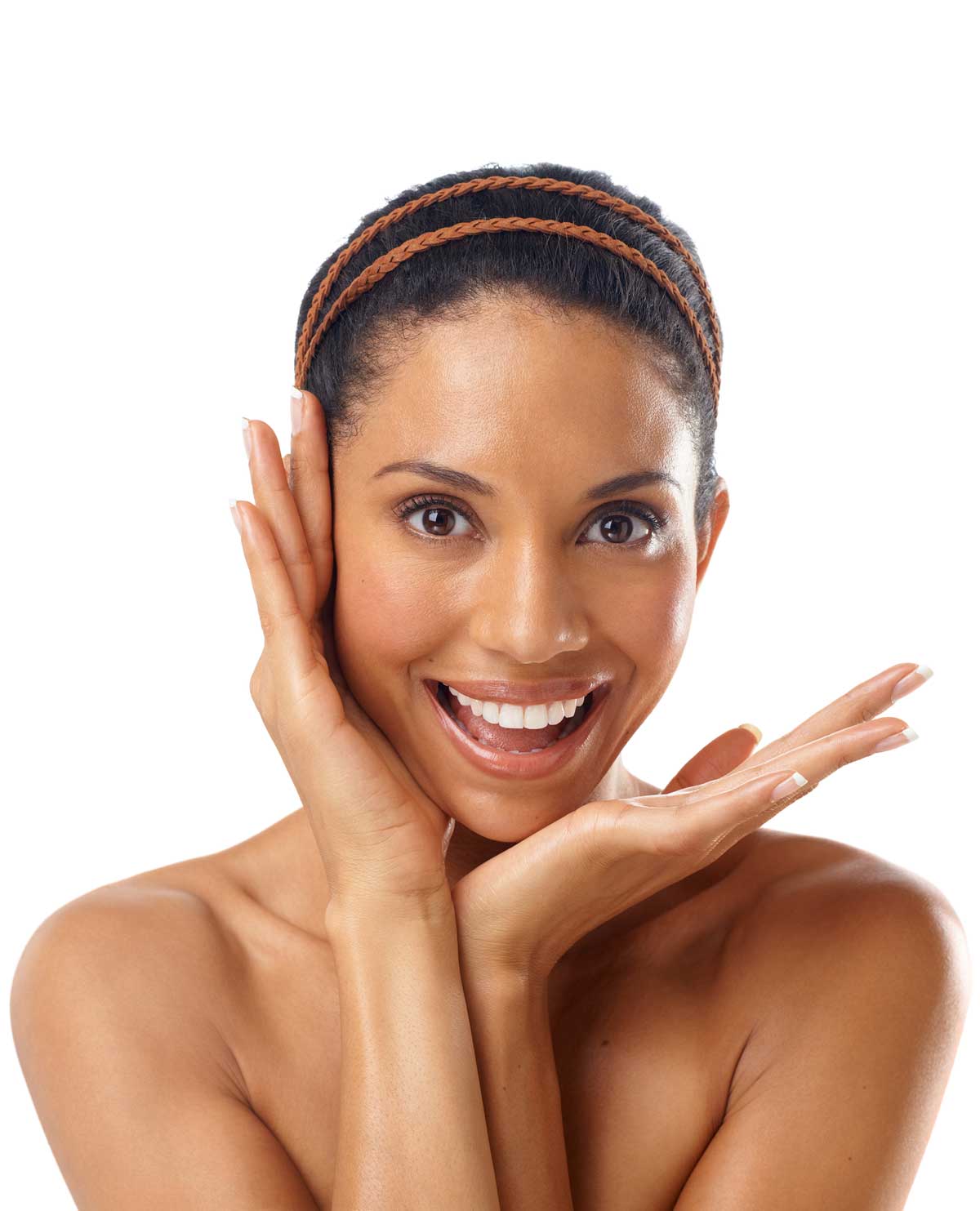 Classic European Facial
Classic Facial is a relaxing way to improve and maintain your skin in a healthy and beautiful condition. At Prolase Medispa Classic therapeutic facial involves thorough cleansing, steaming and exfoliating (if appropriate), face and neck massage to boost the circulation and enhance lymphatic drainage, calming mask with relaxing scalp massage, and final application of products appropriate for your particular skin. All the products and procedures and totally customizable and chosen by your skin care specialist to suit your skin needs.
Acne Facial
Acne facial is an effective way to get rid of comedonal acne – blackheads and whiteheads. Comedones are pores clogged with oil and dead skin. At Prolase Medispa Acne facial involves thorough cleansing; in case of non-inflammatory acne – steaming and exfoliating to unclog pores and let the oils naturally run through the follicles and in this way to avoid future break-outs; extractions – to remove existing comedones, which help to avoid their development into active acne and improve overall skin appearance; high frequency device application to kill acne bacteria – sometimes may be substituted with LED treatment to kill bacteria and reduce inflammation; calming mask with relaxing scalp massage, and final application of products appropriate for your particular skin.
O2 Lift Facial
Oxygen facials are considered one of the most demanded anti-aging skin treatment taking it's roots from the Hollywood. O2 Lift products used for this facial are aimed to fight the visible signs of aging caused by lack of oxygen supply from hypodermic capillaries to the surface of the skin. They deliver highly concentrated oxygen molecules directly to the epidermis. High-pressurized oxygen filled with botanical, vitamin, mineral, and nutrient extracts is applied to the face and neck. The oxygen absorbs the moisturizing agents into the skin, making it smother, younger and fresher looking, providing moisturizing and natural glow.
Signature Prolase Facial
At Prolase Medispa based on our comprehensive knowledge of skin needs and long-term experience of hundreds of facials done, we developed a stunning treatment aimed for eliminating most of skin problems and overall skin rejuvenation. Signature Glow Facial combines the regular classic facial, microdermabrasion and chemical peel in one treatment. Proper cleansing and analysis are followed by a light 1-2 layer chemical peel that helps to open the skin and prepare it for deeper exfoliation with diamond microdermabrasion equipment. the treatment is completed by a calming mask and custom product application. All these tretments combined together make you skin glow with health and beauty
LED Facial
LED therapy is one of the most advanced and painless skin treatments helping to stimulate anti-aging processes, normalize cellular imbalance and improve skin tone by eliminating discoloration. It uses specific color wavelengths of light that penetrates on different skin layers, thus addressing various skin problems, from inflamation and acne to hyperpigmentation and rosacea. LED therapy proves to be an effective way to treat the main signs of ageing by boosting the production of collagen and elastin cells, and increasing blood circulation to bring oxygen flow to the skin.
Backne Facial
Back is one of the most common areas to have acne on. However, as we focus more on our face skin condition, back usually gets ignored and left untreated. And we know that an untreated condition will only worsen. Often untreated back acne results in unsightly marks and scars, and we become embarrassed by wearing clothes with opened back or simply being topless. At Prolase Medispa we believe that back acne a.k.a. "backne" should be treated regularly and timely in order to avoid further complications. Our "backne" facial involves proper cleansing, exfoliation, extractions, high-frequency for killing bacteria, massage and mask.
We do it because
You deserve Beautiful Skin
We believe that everyone deserves to feel beautiful in their skin. Prolase Medispa provides you with support, comfort, and knowledge, with personalized attention so that you are 100% satisfied.